ALP is one of the few innovative models for developmental education that has produced dramatic improvements in success rates and has demonstrated that it can be scaled up. And ALP's successes are not limited to the Community College of Baltimore County where it originated. As of April 2014, 178 schools throughout the nation have begun offering ALP and five states have launched state wide scale adoptions of ALP: Indiana, Michigan, Virginia, Colorado, and West Virginia.
Recent News
Spotlight on ALP Schools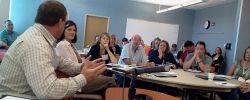 The Ohio Association of Community Colleges (OACC), the state office for Ohio's 23 community colleges, received a Kresge Grant to begin a Student Success Center. Success Centers, now in four states, were developed to provide statewide cross collaboration and support. …
Continue reading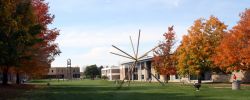 JC is a comprehensive institution accredited by The Higher Learning Commission. With an average annual enrollment of about 7,000 students, JC plans to offer two bachelor degree programs in the future, and currently offers 39 associate degree programs, 33 certificate programs, and 44 skill sets and concentrations. Jackson College is an Achieving the Dream college and a founding member of the Continuous Quality Improvement Network (CQIN).
Continue reading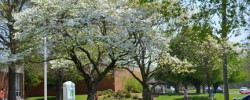 Located in Martinsville, Virginia, PHCC is an Achieving the Dream Leader College. Pass rates for ALP courses are on average ten points higher than traditional developmental English courses. Accelerated Learning at Patrick Henry started in the fall of 2009, with one section. It has now expanded to the Math department and Technical Writing courses. PHCC is a national leader in active, cooperative learning, with its own institute, the SCALE Institute, and is a national leader in active learning for community colleges.
Continue reading