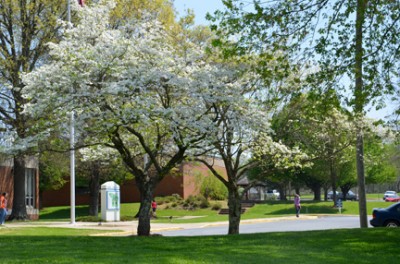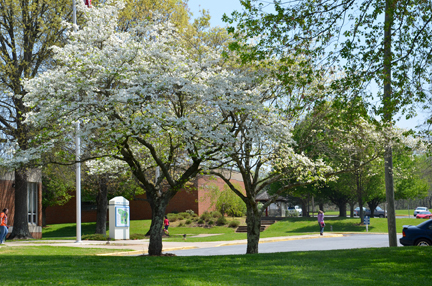 Patrick Henry Community College is located in Martinsville, Virginia and is one of 23 community colleges in Virginia. PHCC was founded in 1962 as a two-year branch of the University of Virginia. It became an autonomous two-year college of the university two years later. The college became part of the Virginia Community College System in 1971. Serving Martinsville, Henry County, Patrick County, and the southern portion of Franklin County, PHCC is a comprehensive, open-door institution, accredited by the Commission on Colleges of the Southern Association of Colleges and Schools to award the associate degree.
With an average enrollment of 3,000 students, Patrick Henry offers 29 associate degree programs, 13 certificate programs, and 38 career studies certificate programs. The college also delivers a variety of non-traditional programs such as

customized workforce development training, industry-recognized certifications, developmental and transitional programs, and courses for personal enrichment.
PHCC is an Achieving the Dream Leader College.
ALP @ PHCC
Accelerated Learning at Patrick Henry started in the fall of 2009, with one section. The course was so successful that additional sections were added the following semesters, and the developmental math department also created ALP for math courses. ALP expanded even more by being paired with Technical Writing. Pass rates for ALP courses are on average ten points higher than traditional developmental English courses.  ALP has been adopted state-wide as part of the Virginia Community College System developmental English redesign.
Active Cooperative Learning at PHCC
PHCC is a national leader in active, cooperative learning, with its own institute.

The Southern Center for Active Learning offers powerful and engaging professional development opportunities for higher education. Our diverse team of certified instructors offers training in the high-demand areas of Cooperative Learning and Critical Thinking. The SCALE Institute is a national leader in active learning for community colleges and offers several sessions every year for college administrators, faculty and instructional support staff. SCALE instructors can also bring our exciting sessions to your site.
The SCALE Institute is centered on the campus of Patrick Henry Community College, so we understand the importance of student engagement and excellent instruction in the community college environment. Our trainers are community college faculty from a variety of disciplines who facilitate active learning classrooms every day. Energize your classrooms, and discover why active learning is increasing student success and retention in community colleges all over the country.