CADE 2019 Plenary Speakers will be Erica Buddington and Pamela Burdman.
Erica Buddington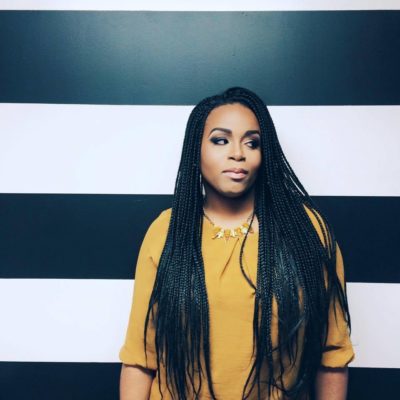 Erica Buddington (@ericabuddington) is a culture curator that designs culturally relevant curriculum, writes and performs work that reflects the diaspora, and is passionate about defying and decolonizing the status quo. She's been a Brave New Voices slam champion, HBO Def Poet, and opened up for many famous emcees, and still, none of these could compete with the biggest stage she's ever been in/on: the classroom.
Today, Buddington makes a living as a Dean of Students in the heart of Bushwick Brooklyn, by day, and runs a curriculum company (Langston League) out of a downtown WeWork, at night. She's the author of four books and has been featured on The Steve Harvey Show, Forbes, Buzzfeed, Black Enterprise, and more for combining the three things she's most passionate about: performance, education, and representation. Buddington is a WeWork Creator Award Winner, Former Harlem Children's Zone Director + Innovation Award Winner, 4.0 Schools Essentials Fellowship Recipient, and middle/high school English/History classroom educator. Using her unconventional methods, responsive strategies, and vast knowledge of pop culture, she creates engaging human learning experiences, like no other, in and out of academic spaces.
Pamela Burdman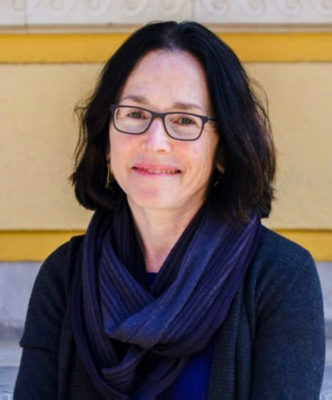 Pamela Burdman is an expert on college access, readiness, and success and founder of the Just Equations project. Working at the intersection of education research, policy, and practice, Pam synthesizes knowledge from the field to define problems and advance strategies that support student success.
A recognized authority on the role of mathematics in education equity, Pam has authored numerous reports and articles  on math opportunity issues. This work helped lay the groundwork for new policies designed to improve postsecondary success and diminish equity gaps in California. She has also been a featured speaker, convener, and advisor to education leaders, policy makers, foundations, and think tanks.
Pam began working on issues of postsecondary readiness and success more than 20 years ago as a reporter covering education — including the reversal of affirmative action at the University of California — for the San Francisco Chronicle. Subsequently, as a program officer for the William and Flora Hewlett Foundation, she created and implemented investment strategies for strengthening college readiness and community college student success in California, which led to several statewide initiatives that continue today.