CADE 2021

Thursday, June 10th and Friday, June 11th
The National Conference on Acceleration in Developmental Education (CADE) 2021 will be virtual this year.
Plenary Speakers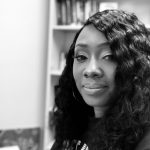 Dr. April Baker-Bell is a transdisciplinary teacher-researcher-activist and Associate Professor of Language, Literacy, and English Education in the Department of English and Department of African American and African Studies at Michigan State University. A national leader in conversations on Black Language education, her research interrogates the intersections of Black language and literacies, anti-Black racism, and antiracist pedagogies, and is concerned with antiracist writing, critical media literacies, Black feminist-womanist storytelling, and self-preservation for Black women in academia, with an emphasis on early career Black women.
Baker-Bell's award-winning book, Linguistic Justice: Black Language, Literacy, Identity, and Pedagogy, brings together theory, research, and practice to dismantle Anti-Black Linguistic Racism (a term Baker-Bell coined) and white linguistic supremacy. The book provides ethnographic snapshots of how Black students navigate and negotiate their linguistic and racial identities across multiple contexts, and it captures what Antiracist Black Language Pedagogy looks like in community with Black youth. Linguistic Justice features a range of multimodal examples and practices through instructional maps, charts, artwork, and stories that reflect the urgent need for antiracist language pedagogies in our current social and political climate.
Baker-Bell is the recipient of many awards and fellowships, including the 2020 NCTE George Orwell Award for Distinguished Contribution to Honesty and Clarity in Public Language, the 2020 Michigan State University's Distinguished Partnership Award for Community-Engaged Creative Activity, the 2019 Michigan State University Alumni Award for Innovation & Leadership in Teaching and Learning, and the 2018 AERA Language and Social Processes Early Career Scholar Award. Baker-Bell's research has been published in The Journal of Language and Literacy Education (JoLLE), English Education, The Journal of Literacy Research (JLR), The Journal of International Review of Qualitative Research, and Theory into Practice.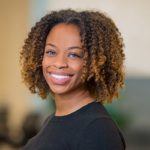 Jessica Brathwaite is a senior research associate at the Community College Research Center (CCRC) at Teachers College, Columbia University. Brathwaite conducts qualitative and quantitative research on system and statewide developmental education and ESL reform, postsecondary achievement gaps, and community college finance. She is also working on several initiatives related to equity, including the development of equity frameworks to be deployed in higher education research, policy, and practice and internal CCRC Diversity, Equity and Inclusion efforts.
Brathwaite holds a PhD in sociology from Temple University, a BA in sociology from CUNY Hunter College, and an MA in sociology from Temple University. Her dissertation focuses on New York City high schools during former Mayor Bloomberg's administration and asks: How has inequality between schools in socioeconomic status, racial composition, and graduation rates changed during this reform era? Brathwaite has taught Sociology of Organizations at CUNY Hunter College, a research methods course in the graduate program in international affairs at The New School, and The Sociology of Urban Schools at Teachers College, Columbia University.