The National Conference on Acceleration in Developmental Education (CADE)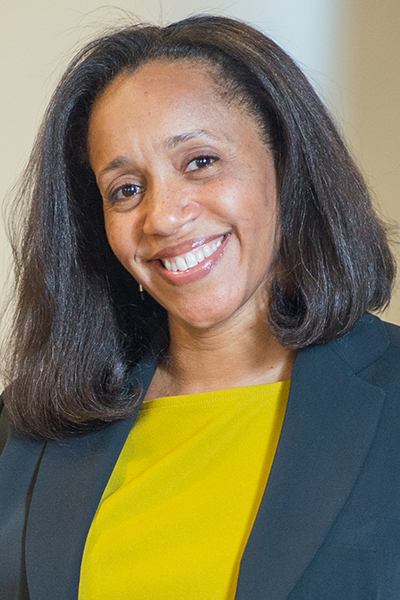 Dr. Nikki Edgecombe
Nikki Edgecombe is a senior research scholar at the Community College Research Center (CCRC) and a research professor in the Education Policy and Social Analysis Department at Teachers College, Columbia University. She conducts research on developmental education, English learners, teaching and learning, faculty development, higher education finance and workforce development, among other topics. Edgecombe is the principal investigator for the Center for the Analysis of Postsecondary Readiness (CAPR) and a co-principal investigator for the Postsecondary Teaching with Technology Collaborative, both U.S. Department of Education Institute of Education Sciences (IES)-funded research and development centers.
Edgecombe oversees CCRC's research portfolio on developmental education, which, in addition to CAPR, has in recent years included a mixed-methods study of developmental English reform and English as a Second Language in three states and the implementation portion of the MDRC-led IES evaluation of CUNY Start. She also studies and writes about education equity and wrote "Demography as Opportunity," a chapter in the 2019 edited volume Thirteen Ideas That Are Transforming the Community College World.
Edgecombe holds a PhD and a MSEd in Education from the University of Pennsylvania and a BA in Urban Studies–Economics from Columbia University.
Dr. Dhanfu E. Elston
Dr. Dhanfu E. Elston (pronounced: dah-NEE-foo) serves as Complete College America's Chief of Staff and Senior Vice President for Strategy where he leads internal operations and strategic efforts to advance the organization's vision of creating a more effective, equitable, and student-centered higher education system. In addition to managing CCA's national external partnerships, he has led CCA's guided pathways initiatives, Purpose First career alignment strategy, 15 To Finish national campaign, and scaling standards to close institutional performance and equity gaps. Elston has also coordinated relationships with Governor's Offices, higher education state-wide systems, and national partners in their college completion efforts. He launched a national initiative with the Thurgood Marshall College Fund to amplify completion efforts at Historically Black Colleges and Universities and minority-serving institutions. Across his higher education career in academic and student affairs, Elston has created, implemented, and been a proponent of comprehensive success and retention programs that have garnered national attention. He has been recognized as a champion of college completion policy initiatives at institutions that educate highly diverse and underrepresented student populations.
Prior to his current role with CCA, Dr. Elston held the position of Executive Director of Student Success and Transition at Purdue University Calumet. Under Elston's leadership, Purdue Calumet (now Purdue Northwest) experienced exponential gains in first-year retention, graduation rates, and enrolled credit hours. In addition, enhancements made to campus-wide academic advisement processes led to the receipt of the EAB's inaugural Data-Driven Impact Award for utilization of predictive analytics.
Elston has also served Georgia State University, which is nationally recognized as a model for collegiate academic success, as the Faculty Assistant Director for Undergraduate Studies. Earlier in his career, he held positions in Student Affairs and Enrollment Management at Georgia State and Clark Atlanta University where he led Greek Life, student activities, and leadership development functional areas. During his tenure at each institution, Dr. Elston held faculty appointments and was responsible for teaching and the development of first-year experience course curricula.
Dr. Elston earned a Ph.D. in Educational Policy Studies from Georgia State University where he conducted research in student retention, intercultural relations, learning communities, leadership development, and Historically Black Colleges and Universities. He earned both an M.A. in Educational Leadership and B.S. in Biology from Clark Atlanta University.
Elston is a member of and has held leadership roles in numerous professional associations, including Association of Fraternal & Leadership Values (Board Member), Southern Center for Broadening Participation in STEM, NASPA – Student Affairs Administrators in Higher Education (former Chairperson of the African American Knowledge Community), NACADA: The Global Community for Academic Advising, LeaderShape, Inc., Golden Key International Honour Society, and Omicron Delta Kappa National Leadership Honor Society. He is a Life Member of Alpha Phi Alpha Fraternity, Inc.